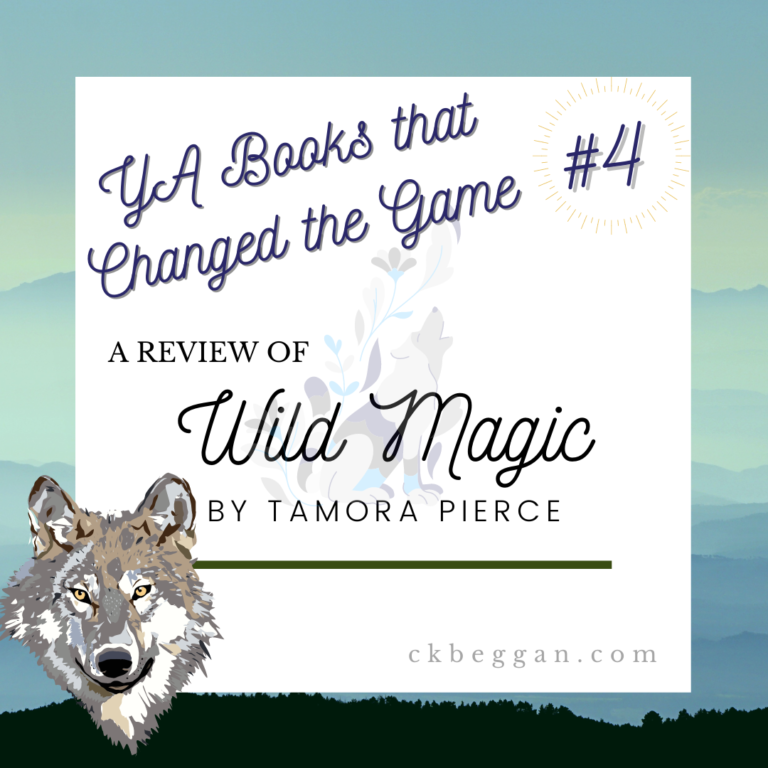 Sometimes you don't need a superhero. Sometimes you just need a Daine.
Thirteen-year-old Daine is missing a lot in her life: her family, a home, the identity of her father, the reason she can interact with animals almost like she's one of them…She's a puzzle, including to herself. She also has a self-esteem level in the negative digits and needs to make her way on her own.
Fortunately, a job bringing horses to Tortall sends her on a far better path.
Wild Magic is full of scarier creatures, higher stakes and more warm and fuzzy feelings than Alanna: The First Adventure, the first book of Tamora Pierce's previous series. In many ways, it's Alanna's exact opposite.
Alanna comes from a noble family; Daine comes from the middle of nowhere. Alanna can read; Daine can't. The list goes on, but in essence, Alanna is an empowered young person chasing her dreams by bucking gender roles. Daine doesn't know who she is, what she needs, or the first clue how to get it. She's a girl alone in the world. But she's also very, very special.
Diamond in the rough: Daine has extraordinary abilities, no faith in herself and little self-worth. The adventures get more serious–and more magical–as the series continues.
In all honesty, I didn't get as much out of a grown-up re-read of Wild Magic as I did Alanna. I was struck and almost annoyed by how very little self-esteem Daine had, and how she continually was shocked by kindness and the differences in Tortall's culture from that of her homeland. She can't believe someone lets her have a book. That wide-eyed, What? For me? But I'm just a peasant girl! bit gets trying after a while. But fantasy is full of female characters who, at best, only act like they have low self-esteem. Poor Daine is the real deal.
Daine has amazing powers of her own, to be sure, but she's no powerful sorcerer like her new teacher Numair. She lacks training, strength and reliability compared to the lovely, chummy cast of characters from the Song of the Lioness series, plus Numair.
This means Daine is never reduced to her abilities. Many "nice" young female characters have their personalities defined by what they can do for others: become a hero in a battle, lead a movement, learn the conniving ways of the people in power and beat them at their own game. Daine is defined by her powerlessness, by the way she lacks control and can hurt others.
She's the ultimate underdog.
When I first read this as a teen, I was doing all the normal teen things, like negotiating my self-worth on a daily basis and figuring out myself and the world. Every other book had a girl empowered in some way. Sure, Daine has great abilities, but she doesn't want them. They're double-edged swords. She'll use them to round up animals (also awesome), but she's rightly terrified of hurting others, including her animal friends. Daine is trying to figure out how to be a good person and survive, and in the process almost diminishes herself into nothing.
If there's a lesson to Wild Magic, it's that even the meekest, most frightened of us are deserving of love. There are so many young people (and adults!) out there who need that message, and it's why Wild Magic is still one of the best.