Today, I want to recognize my favorite fantasy reads of 2020 (and encourage you to discover one of them yourself!). And I'll be accomplishing that with these 11 awards show-style categories!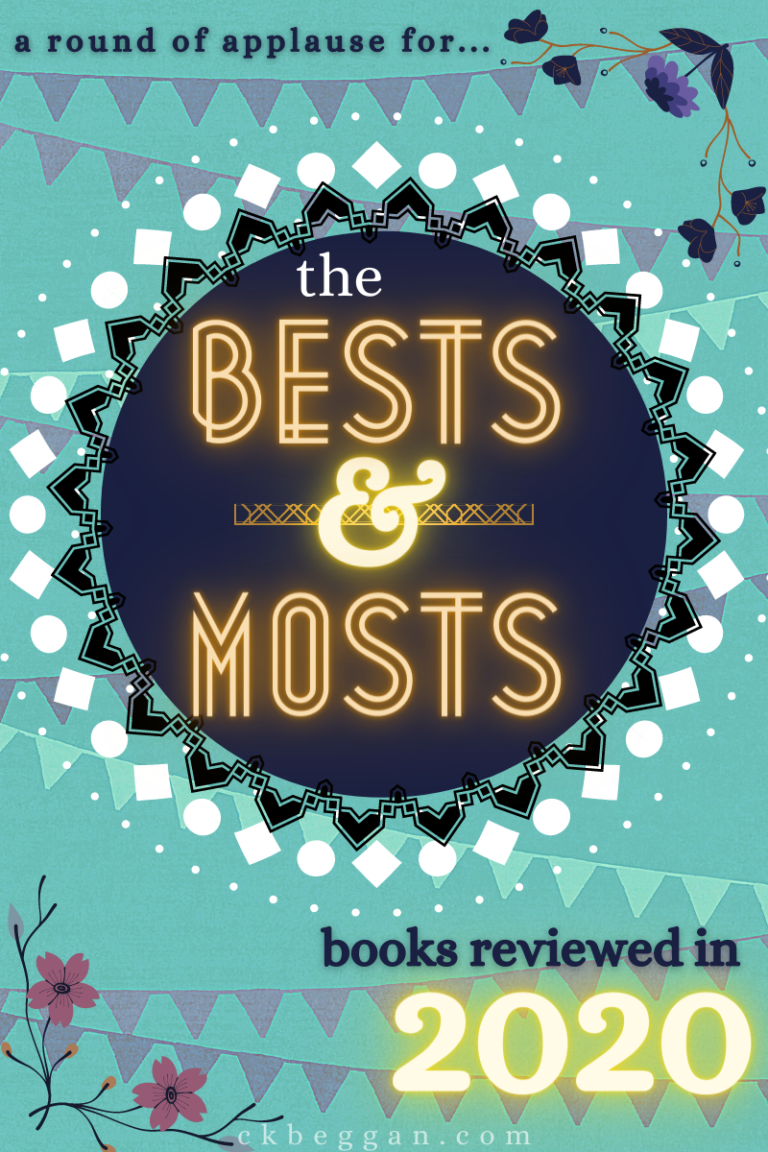 In order to "win" (no prize other than my great esteem and respect), books must have been reviewed by me on the blog, Goodreads or Bookbub during the long happening that was 2020.
Without further ado, the award goes to…
Best Female Lead
Lira, The Prince and the Poisoner (Carnival of Fae #1), by Helena Rookwood. I love this sassy, self-serving yet likeable character, who lies, cheats and steals her way into readers hearts in The Prince and the Poisoner and its sequel, The Thief and the Throne. [My Review.]
Best Male Lead
Numair, Tempests and Slaughter (The Numair Chronicles #1), by Tamora Pierce. Like a sensible Harry Potter, the much loved character of Numair from Pierce's The Immortals trilogy grows up in a school surrounded by a river god, a leftover prince and no shortage of intrigue. Numair does all the normal adolescent boy things, even as he does the extraordinary. [Review available on Bookbub; coming soon to website.]
Best Storytelling
Alanna: The First Adventure (Song of the Lioness #1), by Tamora Pierce. There's nothing like the story of a young girl better at swordplay than sorcery, who trades places with her twin and seeks to become a knight. Not only does Alanna make room for a different kind of girl in YA fantasy, but it's absorbing from page one. Now and always, a classic. [My review.]
Best Plot Twist
Conjure Women, by Afia Atakora. "Twist" needs to be plural for this story, which probably fits best under the category of magical realism. Betrayals, terrible truths, and a vengeful lie sit at the heart of this book like jagged wire. The truth about Bean, a black-eyed child born with what might as well be a curse, is only one revelation in the story of a Black community during enslavement and after, and the midwife-plus-medicine-maker Rue who tries to keep it—and a few of the lies—from falling apart. [Review available on Bookbub; coming soon to website.]
Most Magical
The Prince and the Poisoner (Carnival of Fae #1), by Helena Rookwood. It's hard to beat the fabulous magic carnival Lira runs away to (with a catch) in the first book in the series. (Sigh. Why doesn't anything like it exist?) Add in magical objects left by the fae, and you can almost smell the burnt caramel. [My Review.]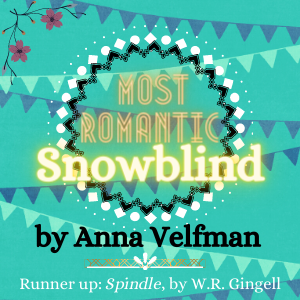 Most Original
Sting Magic (Empire of War and Wings #1), by Sarah K.L. Wilson. The concept of familiars for magic-users gets new life in a world where something is very wrong in the forest, and most pressingly, with protagonist  *'s magic. When magic-users manifest, it's supposed to be with an egg (soon be followed by a bird). But *'s angry magic is a pack of swarming bees (and sometimes a hopeful little golden bumble bee that just sounds cute). The magic system was fantastic. [My Review.]
Most Action-Packed
Daughter of Shades (The Venatrix Chronicles), by Silvia Mercedes. Young Ayeleth finds more than her fair share of trouble as she tries to become a full-fledged Venetrix. After a certain point in the book (about a third of the way in, I'd say), the action hardly ever pauses, and things get a whole lot spookier.  [My Review.]
Most Romantic
Snowblind (Pler Trilogy #1), by Anna Velfman. A wonderful romance between two young people occurs in the first half of the book that is somehow wholesome and nostalgic without being chaste. Icedancer is now on my Kindle but still on my TBR list, but something tells me there's more to come, both with Lanna's original love and a potential new (and much less romantic) suitor. I don't think we've heard the last of the cute farm boy! [My Review.]
Most Heartbreaking
A Song Below Water (A Song Below Water #1), by Bethany C. Morrow. A story of injustice, found family and lost ones, A Song Below Water doesn't just share the two narrators' feelings with the reader, it allows them to connect to them through universal truths: the need for family, true friendship, love, acceptance, and justice. And there's one other essential right tying those needs together for Tavia and Effie: in a world where some magical beings are reviled and even killed, the friends-turned-sisters both seek the space not just to speak and be heard, but to be. [My Review.]
Most Satisfying
Spindle (Two Monarchies Sequence #1), by W.R. Gingell. This delightful, quirky and often outright funny book introduces Gingell's special brand of enchanter/enchantresses. I can't spoil anything, so I'll just have to say that the ending feels just right. [My Review.]
Most Likely to be Read Twice
The Purple Haze, by Andrew Einspruch. This hilarious book has so many jokes and just-the-right-level-of-bad puns, I could hardly take them all in. Silly and endearing, the story of germophobe Princess Eloise and her quest to find her sister is the perfect read when in need of a pick-me-up. [My Review.]
That's it for 2020. Congratulations to all the winners!