This little book took me by surprise. More the length of a novelette or novella, it's written in the style of an Icelandic saga. For me, reading it lands somewhere between Tale of Genji and Julie Otsuka's The Buddha in the Attic. It has the mix of lyricism and opacity that comes with reading an old text, yet the story is a breath of fresh air.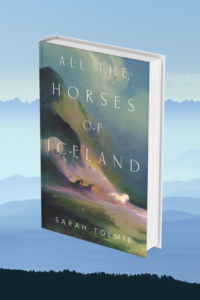 There were times where this epic journey gets a little lost (it would help if you know the names of ancient countries that no longer exist), but I had faith that it was leading somewhere I wanted to see. There are bizarre magical rituals, a horse that is said to hold a departed human's spirit and, above all, the will to make the best of things.
I was so impressed with the ending of this book, which tied it all together. This is ultimately the story of legacy, and that it doesn't have to take the usual form. For lovers of historical fiction and high fantasy, I highly recommend this short read.