This series began with An Enchantment of Thorns, and it immediately felt like the Beauty and the Beast retelling I didn't know I needed. Now, sadly, it's time to bid these characters (but not their world) farewell with an A Promise of Thorns review.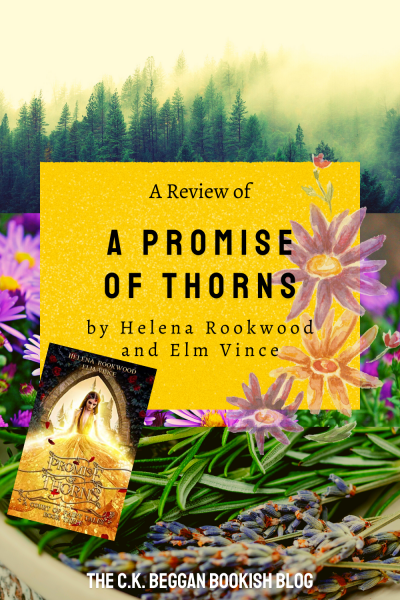 (Note: I received a free copy in exchange for an honest review.)
I just love this series. This final installment of Aster and Thorne's story returns to the forest, where both characters are most at home–and perhaps the writers, too. Rookwood and Vince's descriptions are crystal clear in both the grand spaces of the Forest Court and the overgrown corners of a garden. This time, they also flex their skills with the opulent Metal Court, the creepy Shadow Court, a forge-working black dragon and some creepy sea fae.
As you can see, this is the quest-iest of the three books. While
An Enchantment of Thorns
focuses on curse-breaking and
A Trial of Thorns
on magical trials, Aster sets out to prove her claim to the Alder Throne in
A Promise of Thorns
with a series of tasks. Meanwhile, her rival, Faolan, becomes the frustratingly clever villain we always knew he could be after underestimating her too many times.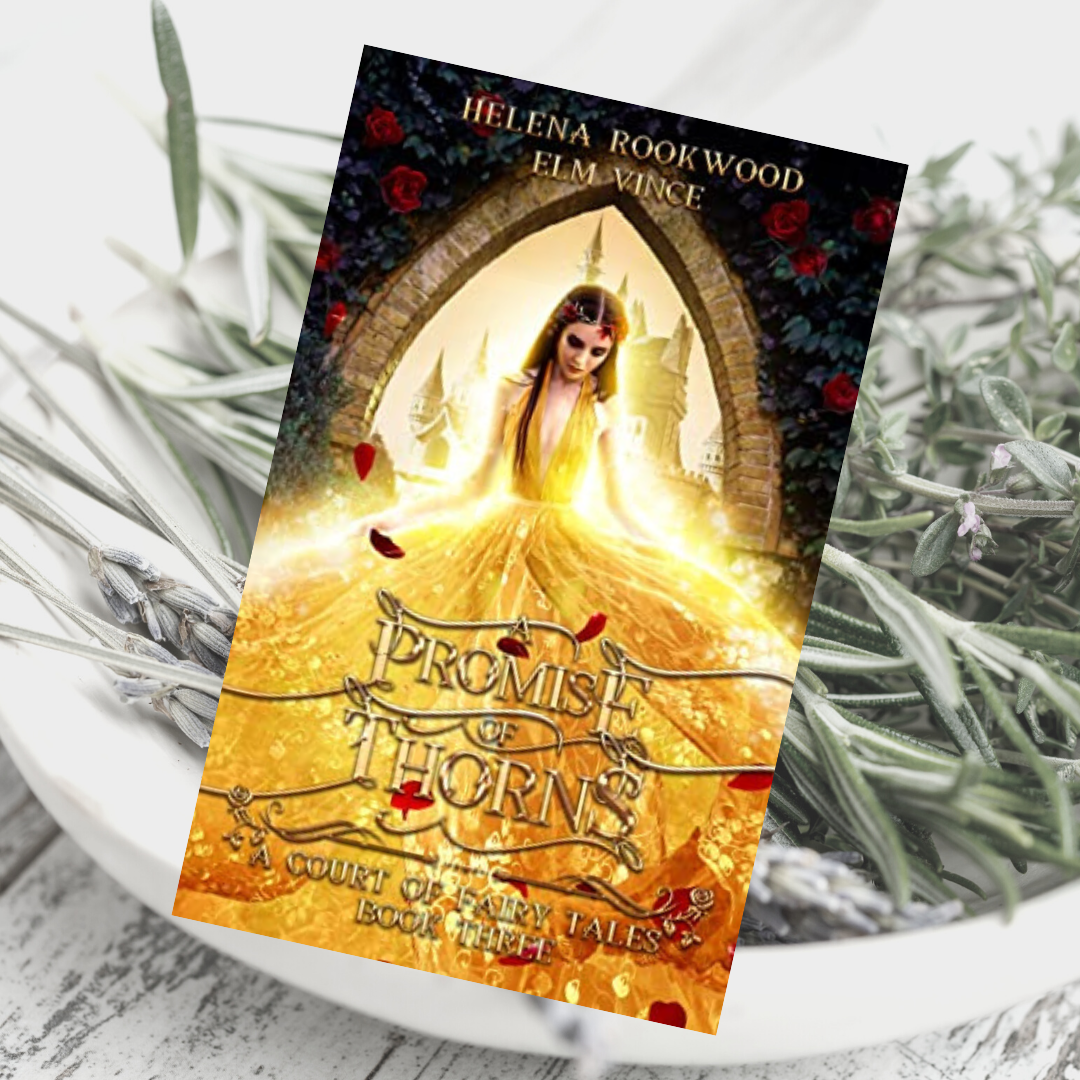 After a somewhat slower start, A Promise of Thorns becomes an action-packed battle of wits between Faolan and Aster. He may not know all the tricks Aster has up her sleeve (she's an enchantress, after all), but nearly every advantage is his.
It's a good thing Aster has a few marvelous friends on her side. The supporting characters offer a lot of nuance and fun–and so do the delightful villains. It was often hard to find a natural spot for a bookmark. As a fantasy reader, there are few things worse than having to stop for dinner when the MC is about to meet a dragon.
Most of the breathing space in the story is offered by the romance between Aster and Thorne. I had a barely contained squeal or two and a generous helping of mentally shouting at them to just talk to each other (for Pete's sake!), which may be the highest compliment. I was also glad that Aster's familial love (and her love for her perfect friend Mosswhistle) were included in the story. They're so often Aster's greatest vulnerability and motivation, and add tension throughout the series. The payoff is spectacular.
It's bittersweet to say goodbye to these characters, but what a fabulous send-off.